Americans spend half a trillion dollars every year on home renovations, according to census data. That's not all out-of-pocket funding. Which means, for home improvement businesses, the most effective tool in your toolbox is the one that captures those sales!
Studies show that offering financing increases sales close rates by 18% and job sizes by 30%--relevant numbers to a business' bottom line. Some of the most successful contractors attribute the increase in their business to simply offering financing to every customer. In fact, data from a recent Remodeling 550 list shows that nearly 96% of the top contractors on that list offered financing options.
Partner with the Right Provider

Work with a financing company that knows you, your business and especially your industry. The right partnership should feel like that favorite tool you wouldn't be without when the job gets tough. Foundation Finance has become more than 7,500 dealers' favorite tool! You can see why in the following industry highlights:
Homeowners have a lot of different reasons to replace their windows: age, style, quality, energy efficiency. There are a lot of different factors that affect a window's price: size, glass type, grid pattern, material type. Offering the right financing plan takes the shade off the sale!
Repairing or replacing a new roof can represent a major home investment that could be planned or unplanned. Whether age, mother nature or energy efficiency are inspiring a homeowner's quote request, Foundation Finance helps you be prepared for any reason and any household budget.
Generally a planned improvement with many point-of-sale variables, a siding  project can deplete a customer's purchasing confidence. Color, energy efficiency, material, texture, shape, installment…all influence price and affordability. Foundation Finance offers attractive financing that brings confidence back into the sale.
The latest trends and upgrades will always be on the minds of homeowners. This type of project is limitless by dream…but limited by affordability. Home improvement dealers rely on Foundation Finance to help close these sale with flexible financing that makes that limitless dream an affordable reality.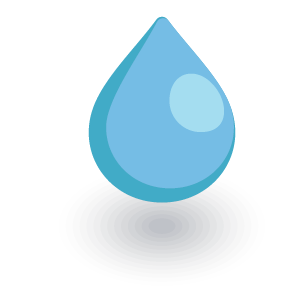 Water quality is an invisible issue and a top concern of any homeowner. Whether drinking it, cooking with it or hydrating pets, not having clean water isn't an option. Foundation Finance won't let the cost of a filtration system stand between you and your customer's deepest concern.
Almost no one plans for an HVAC problem and homeowners usually aren't prepared for the emergency expense. Whether it's heating or air conditioning, Foundation Finance helps you be the hero by providing quick, flexible financing plans that soothe customers straight into the sale.
Making the decision to change natural grass into a synthetic lawn is not only an emotional challenge for homeowners, it's a financial shock when they see the upfront cost. Rolling out an affordable financing plan as part of your turf deal helps customers see the long term cost and labor savings.
If you want to increase your sales closing rate, financing is the most critical resource in your sales tool kit. Sure, the home improvement project itself is the headliner, but if the customer can't pay for it, there's no project to headline. Learn more about the benefits of financing here.
You can build on us. Enroll free in the Foundation Finance dealer network. Contact us for more info: 855-241-0024, [email protected].